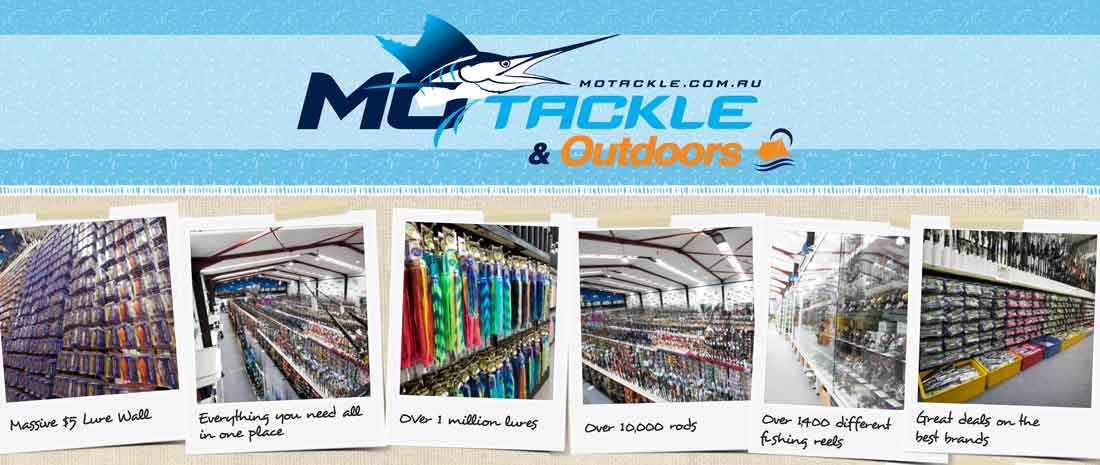 Fishing Tackle Australia has the largest range of fishing tackle you will find anywhere. In stock you will find over 1400 different reel models, over 10,000 rods and over 1 million lures on display. We have fishing accessories for every form of fishing whether it be game fishing, fly fishing, estuary, inland or offshore fishing. Whether you fish with bait or lure, we have what you need. On the rare occasion we dont have what you need in stock, we will order it in as quickly as possible!
Coffs Harbour Outdoor World is a massive one stop outdoors shop! You will find absolutely everything to enjoy the great outdoors, whether its a complete camping kit, 4WDing or caravan supplies, metal detecors or fossicking, kayaking, diving, spearfishing, body boarding or surfing! We also stock a massive range of outdoor clothing, bags and packs, shoes and boots, eskies, sleeping bags, fridges, batteries, solar power, generators... the list is endless! Walk in the front doors of this outdoors store and you will be blown away by the range and amount of products available!
MO Tackle is our mail order division. Nestled in its own dedicated building between the fishing tackle and outdoors buildings, it accesses our entire stock range for mail order around the country and the world! The mail order department is not an area that is open to the public, but feel free to stop into both the Fishing Tackle and Outdoor World stores anytime and you will more than likely see the mail order staff busily in and out of the stores getting orders dispatched all over the country!
Worlds Largest Fishing Tackle Store
Motackle & Outdoors (Fishing Tackle Australia) is the largest fishing tackle store in the world. We're so confident of this fact that we offer a reward to anyone who can find a larger tackle store*. Due to the level of interest created by the current Motackle video the boss has decided to increase the offer.
We are now offering a $10 000 Voucher to anyone** who can find a larger fishing tackle store*.
On our store shelves you can view, touch and handle over 1400 different reels, 10 000 rods and over 1 million lures. There is simply no where in the world where you can see this amount of fishing gear in one fishing shop. If you think that you've found a store that has a larger range* than ours please submit your claim as an email to sales@motackle.com.au with the subject line: "World's Largest Tackle Store". You will need to provide your details as well the relevant details of the potentially larger store (including the name of the store, address of the store and phone number of the store.) Please read the details of this promotion thouroughly before submitting your claim.

* This offer is based on the range of fishing tackle on the shelf with public access. It cannot include stock that is warehoused. This offer is based on our physical store (Fishing Tackle Australia) not based on a comparision of products online or in a catalogue. This offer is not based on floor size, or physical size in any way.
** Reward offered only to the first*** successful claim. Claims will be reviewed in the order*** they are received.
*** If the offer is claimed similtaneously the reward will be shared equally between successful claimants.